21 au 26 novembre 2023
Palais Ephémère Paris
Fine Arts Paris La Biennale
FAB PARIS
L'unique salon généraliste consacré aux Beaux-Arts à Paris
En 2022, Fine Arts Paris & La Biennale, le nouveau salon issu de l'alliance des deux entités, Fine Arts Paris, jeune salon prometteur né il y a cinq ans et La Biennale des Antiquaires, créée en 1956 sous la houlette d'André Malraux, est devenu le plus bel évènement international à Paris pour les arts de l'Antiquité à nos jours.
La première édition a réuni 86 exposants du 9 au 13 novembre 2022 au Carrousel du Louvre.
En 2023, Fine Arts Paris & la Biennale devient FAB PARIS et rejoint le Grand Palais Ephémère. Son édition 2024 aura lieu au Grand Palais.

Rendez-vous pour la prochaine édition du 22 au 26 novembre 2023 au Grand Palais Éphémère
21 au 26 novembre
Paris
Fine Art Paris la Biennale
FAB PARIS
L'unique salon généraliste consacré aux Beaux-Arts à Paris
En 2022, Fine Arts Paris & La Biennale, le nouveau salon issu de l'alliance des deux entités, Fine Arts Paris, jeune salon prometteur né il y a cinq ans et La Biennale des Antiquaires, créée en 1956 sous la houlette d'André Malraux, est devenu le plus bel évènement international à Paris pour les arts de l'Antiquité à nos jours.
La première édition a réuni 86 exposants du 9 au 13 novembre 2022 au Carrousel du Louvre.
En 2023, Fine Arts Paris & la Biennale devient FAB PARIS et rejoint le Grand Palais Ephémère. Son édition 2024 aura lieu au Grand Palais.

Rendez-vous pour la prochaine édition du 22 au 26 novembre 2023 au Grand Palais Éphémère
22 to 26 June 2023
London
The treasure House Fair
"The Treasure House Fair will continue the decade long tradition of an annual show of exceptional art at the Royal Hospital Chelsea.

With a fresh design and innovative focus, we are building a completely new experience against the familiar backdrop of Christopher Wren's astonishing site.

Hosted during the heart of British summer, it is an unmissable celebration of the outstanding and the rare, bringing together exhibitors and collectors from around the world."

11 - 19 March 2023
Maastricht
Tefaf
TEFAF Maastricht is widely regarded as the world's premier fair for fine art, antiques and design. Featuring over 275 prestigious dealers from some 20 countries, TEFAF Maastricht is a showcase for the finest art works currently on the market. Alongside the traditional areas of Old Master paintings, antiques, and classical antiquities that cover approximately half of the fair, you can also find modern and contemporary art, jewelry, 20th-century design and works on paper.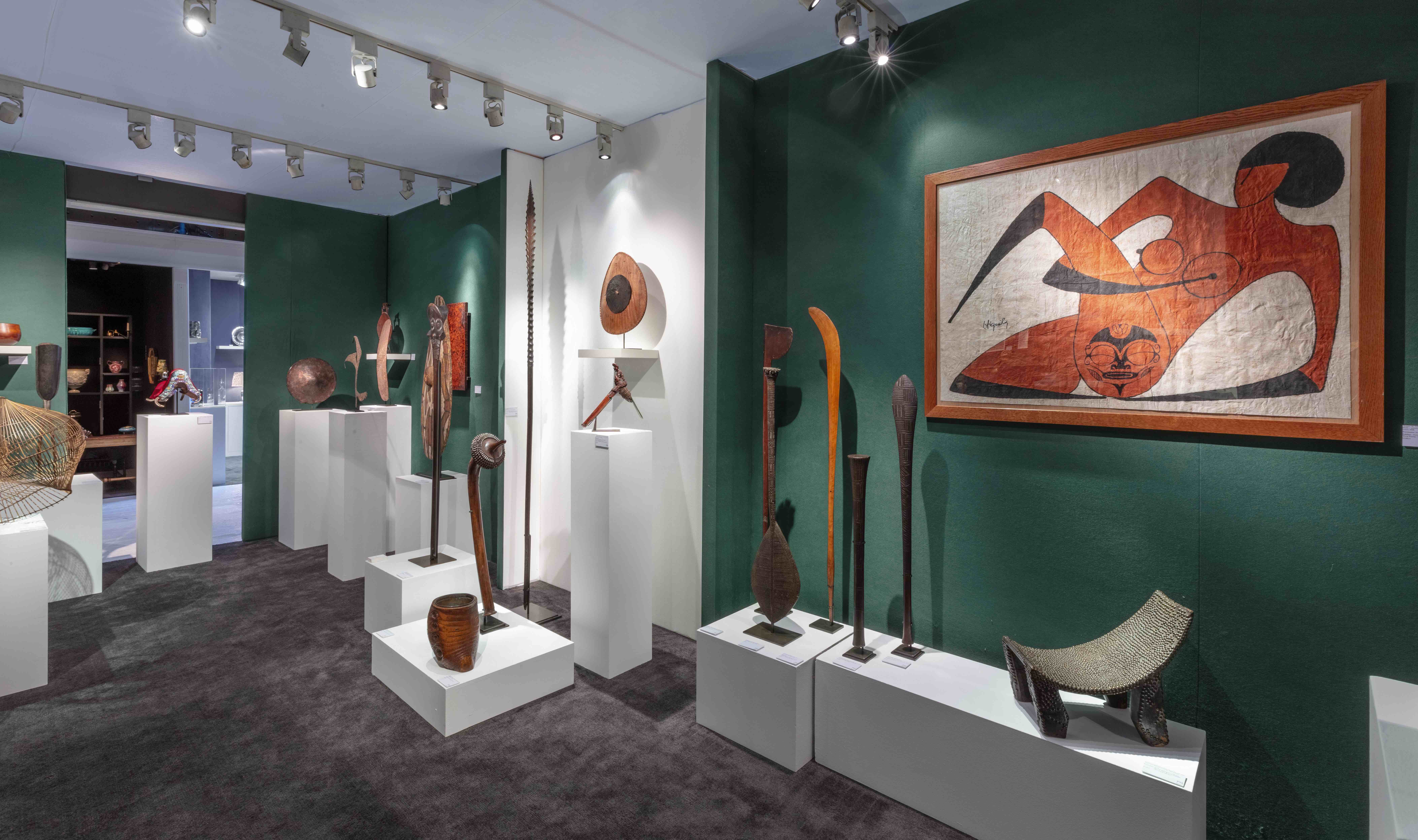 January 2023
New-York
Winter Show
International Exhibtion for Art & Antique Fair
The Winter Show is the leading art, antiques, and design fair in America, featuring 70 of the world's top experts in the fine and decorative arts. It highlights a dynamic mix of works dating from ancient times through the present day and maintains the highest standards of quality in the art market.
20 April - 15 June 2023
29 rue des Minimes, Bruxelles
Harmony
Patrick et Ondine Mestdagh ont pensé à une exposition totalement différente avec l'aide de Didier Delville. Une installation de céramiques contemporaines japonaises. L'exposition comprend plus de trente pièces d'artistes différents.
Parmi ces artistes Tomonari Hashimoto, Kaneta Masanao, Tanoue Shinya, Satoshi Kino.
26 to 29 November 2022
Carrousel du Louvre
Paris Fine Art
Created in 2017 by the organizers of the Salon du dessin, Fine Arts Paris is a specialty fair for collectors based on the balance of diversity, quality and modernity.

After three editions acclaimed by critics, this Parisian event is an unmissable event in the art market.
The galleries and organizers of Fine Arts Paris invite you to the next edition, of Fine Arts Paris : November 6-11, 2021, at the Carrousel du Louvre.

25 to 27 September 2020
Brussels Sablon
Brussels Art Square
Dear Art lovers,
Who could have predicted what would happen in 2020?
Fortunately, some things in life are still certain. Since the 19th century, the Sablon-area has been Belgium's beating heart of the art market. The combination of art, antiques and the unique charm of the Sablon make it the perfect destination to linger away from the daily hustle.
What better way to celebrate the Sablon than to open our doors for the annual Brussels Art Square. The concept of walking from gallery to gallery to discover the Sablon's art market diversity is more relevant than ever.
As the faithful visitors already know, the Sablon lives now more than ever. We would like to thank you for keeping the area this lively by hosting the open days. For the enthusiasts who are less familiar with the Sablon, Brussels Art Square is the ideal opportunity to explore the neighborhood in a free and peaceful way.
We warmly welcome you for the 15th edition of Brussels Art Square at the Sablon!
Hoping to see you here!

March 5 to April 18 2020
Brussels Sablon
South African Ndebele Paintings
The Patrick & Ondine Mestdagh gallery is very pleased to present a group exhibition of South African Ndebele paintings in memory of art dealer and collector Alain Guisson (Hasselt, 1951-Brussels, 2019). The exhibit will run from March 5 to April 18, 2020 in the gallery located at 29, rue des Minimes in the Brussels Sablon district. A special musical performance by Alexandre Guisson, will be held in his father's honor on Thursday, March 19, 2020 - postponed