March 5 to April 18 2020
Brussels Sablon
South African Ndebele Paintings
The Patrick & Ondine Mestdagh gallery is very pleased to present a group exhibition of South African Ndebele paintings in memory of art dealer and collector Alain Guisson (Hasselt, 1951-Brussels, 2019). The exhibit will run from March 5 to April 18, 2020 in the gallery located at 29, rue des Minimes in the Brussels Sablon district. A special musical performance by Alexandre Guisson, will be held in his father's honor on Thursday, March 19, 2020 - postponed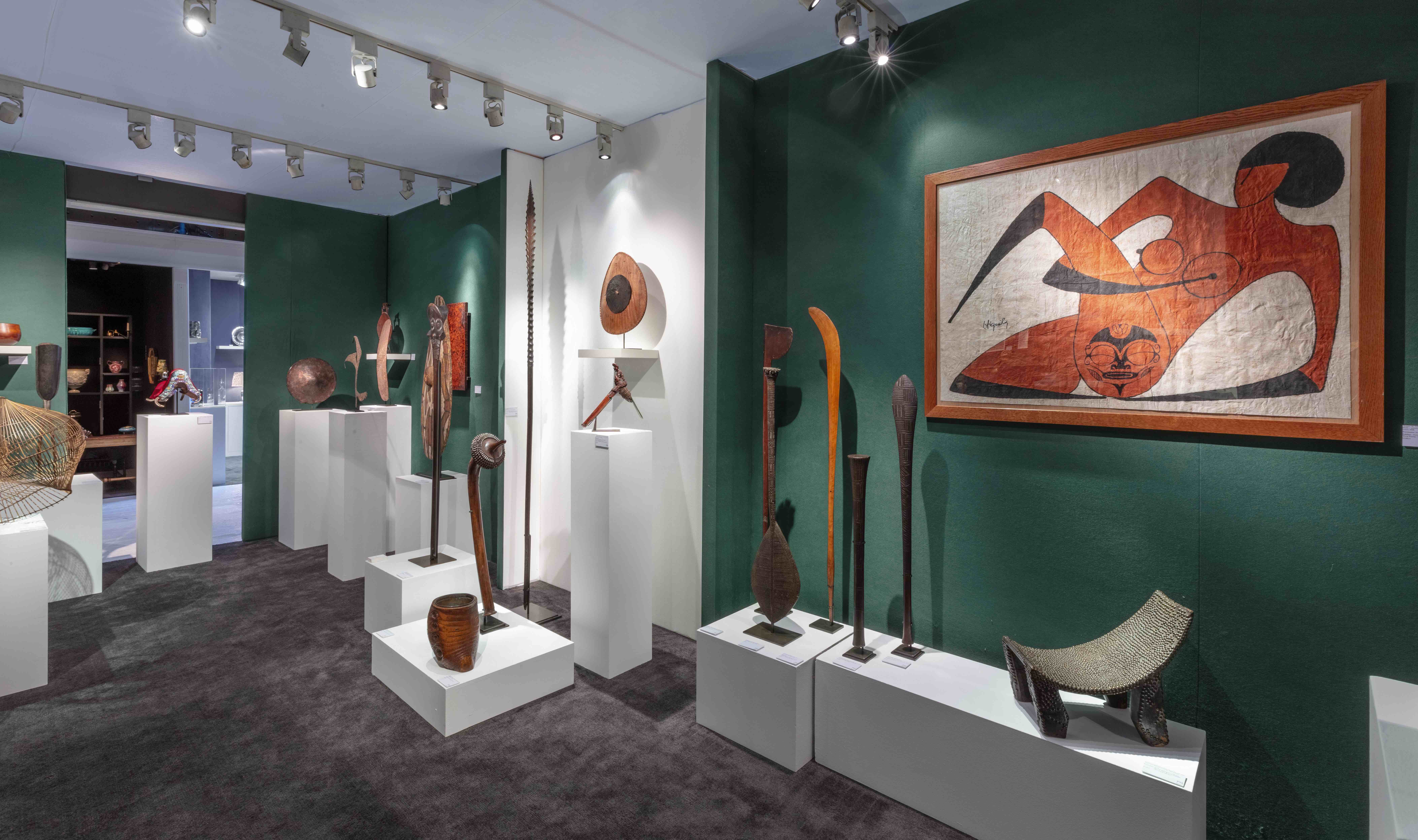 January 2020
New-York
Winter Show
International Exhibtion for Art & Antique Fair
The Winter Show is the leading art, antiques, and design fair in America, featuring 70 of the world's top experts in the fine and decorative arts. It highlights a dynamic mix of works dating from ancient times through the present day and maintains the highest standards of quality in the art market.
21 - 24 november 2019
Cologne
Cologne Fine Art
At Cologne Fine Art you can find highlights of all epochs of art and design history. Selected galleries and art dealers present carefully chosen objects: exhibitors become curators. If you are looking for new inspirations, you come to Cologne.
postponed 24 to 30 June 2021
London
Masterpiece
Masterpiece is a foremost international event in the heart of London's art district. More than 150 reputed international galleries offer works of exceptional quality. Covering more than 5000 years of art history, from Antiquity to the present day, the fair creates an unprecedented event for collectors, and offers each visitor a varied choice.


20 to 22 September 2019
Brussels Sablon
Brussels Art Square
The magical Sablon district has long been recognized as the location of the best art galleries in Belgium. Around sixty galleries offer first-rate art and antiques throughout the year. As tradition dictates, the seasons open in September during the public viewing days of "Brussels Art Square".
We cross not only European borders, but also those of the different artistic disciplines. We will thus discover rare collections from Belgium, Germany, France, Italy, Spain, the Netherlands, Great Britain, put in dialogue with those in the Sablon. A unique chance to discover the top tier of the European art market while sightseeing during this weekend in the heart of Brussels Sablon.